Paradise Lots
Melbourne Fringe Festival 2022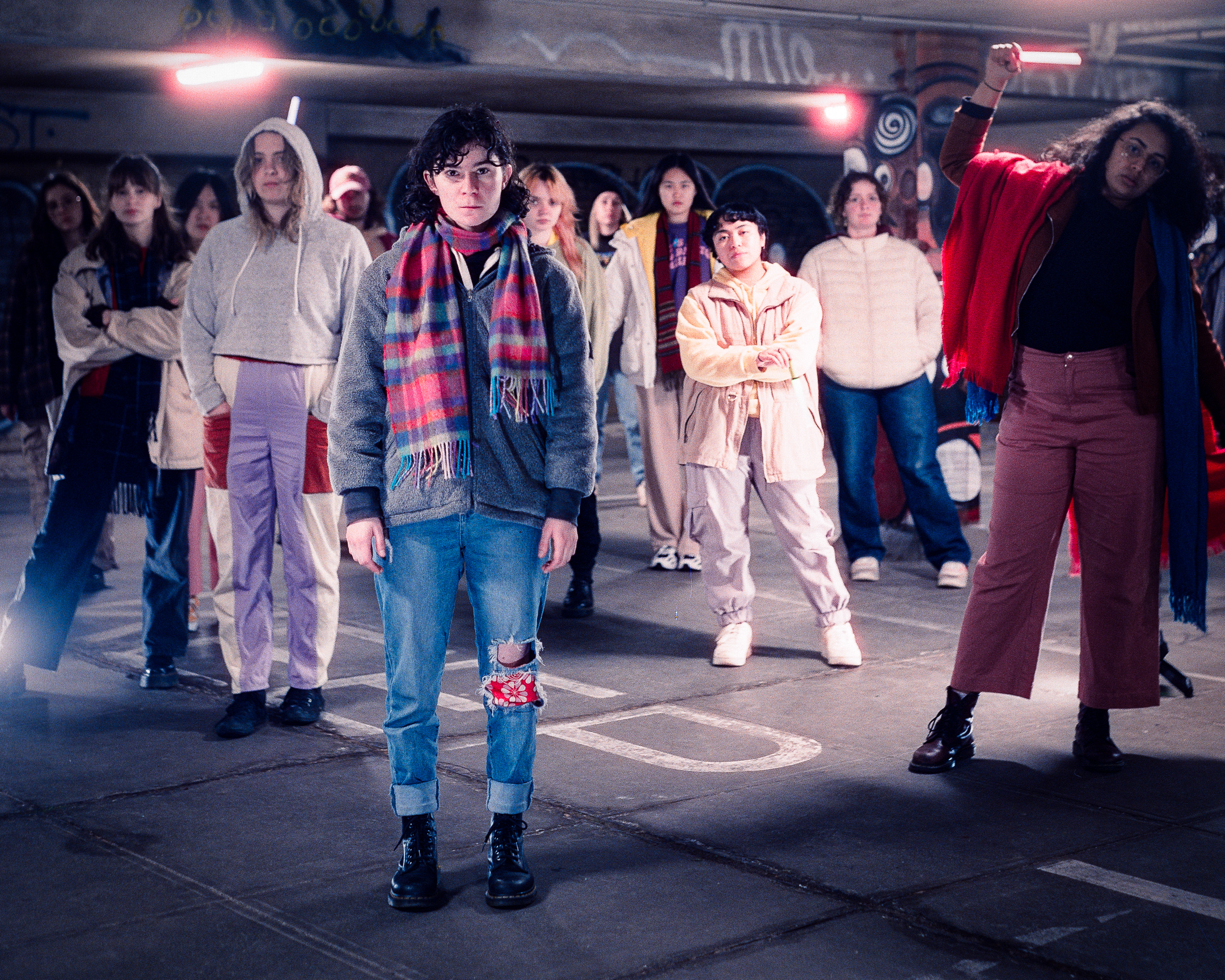 We're creating a new world order.
It looks just like the one you created.
Concrete. Cars. Slurpees.

But this is not your world. This world was born from the one you watched die.

Experimental theatre company Pony Cam are collaborating with a diverse group of young artists to transform an inner-city car park into an immersive performance space.

Paradise Lots is a dangerous and seductive theatrical event. An apocalyptic fantasia set inside a teenage dystopia.

Come remind yourself what it means to be part of a world you don't belong to.

Created by/ Pony Cam
Created and Performed by/
Grace Cai, Bianca Solomon, Daro Sim, Dasha Tan, Eliza Vane-Tempest, Charlotte Lynch, Isabel Knight, Isabelle Piccolo-Cody, Ivy Crago, Lakshmi Ganapathy, Lily Thomson, Ludomyr Kemp-Mykyta, Natasha Mohamed & Zadie Kennedy McCracken
Photography by/ Andrew Signor
Tickets/
https://melbournefringe.com.au/event/paradise-lots/
Full: $25.00
Concession: $20.00
Mob Tickets: $15.00
Times/
7th & 8th October - 7pm, 8:15pm, 9:30pm
9th & 12thOctober - 7:30pm, 8:45pm
13th & 14th October - 7pm, 8:15pm, 9:30pm
This project has been made possible with the generous support of Darebin Youth Services, Darebin City Council, Trades Hall, Melbourne Fringe Festival and Auspicious Arts Projects Inc.